Before Buying Carpet
Consider these facts before buying carpet.
The carpet in your home impacts the interior beauty, décor, comfort, livability and upkeep. It's a truth of housing: floor coverings can make or break a home. So learn all you can before buying carpet, you can start right here, right now. Because knowledge about carpet specifics and characteristics, about its traits and subtle differences, can be invaluable.
KEEP THIS IN MIND ABOUT SEAMS.
Most carpets are manufactured in 12 foot widths (there are a limited number of 15' and 13' products available as well). Unless the room to be carpeted is narrower than these widths, the carpet will need to be installed with seams. Some carpets show seams more than others.
TIPS ON STAIRCASES AND LOOP PILE CARPET.
Be aware that, as carpet bends over stairs, its backing may show depending on texture, color and density. Plus, you should know that loop pile carpet can snag, particularly at a seam or at a carpet transition. Loop pile carpets are not recommended for homes with pets, as their nails can "snag" the loop as well. But never fear, in the Carpet Maintenance section we provide information on how to properly care for loop pile carpet.
REMEMBER THAT CARPET HAS A ONE-TRACK MIND.
The nap of all carpets run in one direction. Carpets should always be installed in the same direction to maintain the most uniform appearance. Pile reversal, or shading, is a normal characteristic of many cut pile style carpets. This can be particularly apparent with plush carpet. If this becomes an issue, consider window treatments and furniture placement as a way to minimize this affect
WANT DURABILITY? SEEK QUALITY.
Higher quality carpet will typically have greater pile density, and tighter twist construction, which will result in higher levels of performance.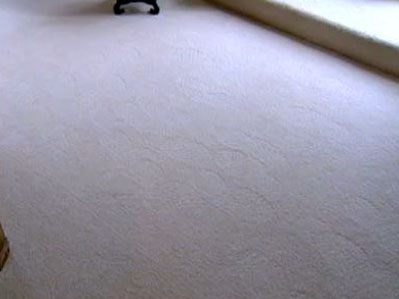 Carpet
Carpet is a fiber like your clothing; it must be cleaned and maintained to keep it looking good. All manufactures require carpet to be cleaned every 12 to 18 months. Depending on your selection you may need to clean your carpet more often. This is especially true of lighter colors. Most manufactures recommend hot water (steam) extraction for cleaning carpets. Please refer to your manufactures warranty guide for specific cleaning and maintenance requirements for your carpet.
SEAMS – All carpets will show seams. There is no such thing as an invisible seam. Berbers, low profile, flat weave, pattern loops all will show more than plush carpet. Lighting from windows will enhance the visibility of a seam.
SHEDDING – New carpet can and will shed. Fiber type, twist and construction will affect how much a carpet will shed. It is normal to see some fibers in your vacuum for the first 6 months.
SHADING / TEXTURE – Carpet can appear to look and feel different once installed in your home. Dye-lots, lighting, paint color, furniture lay out all will affect the appearance of your carpet. Please remember the carpet sample you are looking at is only a representative of what you will be getting, not an exact match.
ROLL MARKS / INDENTS – Sometimes carpets can have crush/roll marks that are noticed after the carpet is installed. This condition is not a defect and can be corrected by steaming the affected area. Please be aware heavy objects, such as furniture can and will leave permanent dents in your carpet.
Flooring Trends
Something I get asked on a daily basis…what are the trends these days? For a while things were a bit stagnant in the flooring industry and it was hard for me to give a definite answer for that question. And then within the past few years I have really seen some cool new trends emerging. So here is a list I compiled based on a. what customers are calling in and asking for b. what products are taking over the industry c. what I see are reoccurring trends on many of the most popular interior design sites.
Restored/Rustic/Hand Scraped
When I first started in the industry many customers were willing to pay extra just so they could get less knots and variation in their wood flooring…and now it is become more popular for floors to have character to them. I have always found wood that had character, graining and variation was a good thing for my house hold because it certainly helps to camouflage wear and tear. And also being a wood nerd I do like to see the product in its most natural state, imperfections and all.
Wide Planks
Growing up and traditionally all of us have seen and are familiar with the 2 ¼ and 3 ¼ inch widths in red or white oak. Starting about 15 years ago is when I first saw planks getting wider (4 to 5 inch widths), then on to 6…7..and now 8 inches wide! It is truly amazing how far they have come with milling on these products. One thing to note is that with very wide plank boards they need to be engineered. For some people that's a deal breaker because they want solid for the fact you can sand, stain and urethane.
Oil Finish Wood Floors
This is still something that most people are weary of. And of course I can't blame them. "You mean…I get a floor that has no finish to it…and I am supposed to trust that it won't damage more than a floor that is protected with a urethane finish??" I think it is going to take a while for people to feel comfortable purchasing a floor with no finish. With that being said a funny thing happened over the past week. As I was having dinner at my parents they mentioned it might be good to have the floors upstairs refinished…because they never have been refinished and they just thought it was time. Besides, the downstairs floor has been refinished 3 times since we lived in that home! Come to find out the floors have NO FINISH. Just the oil finish – that's it! What is great about low gloss finishes is you don't see the scratching as much as you would a high gloss. So with the oil finish it hides damage done to the floors even better. With oil the advantage is you NEVER have to refinish your floors.
Who Is The Softest Of Them All?
Carpet companies have gotten smart…they realize customers are feeling with their hands to choose carpet…not their feet. So I have seen softer and softer carpet fibers emerge within all manufacturers. Do be warned though…we have seen some that are starting to compromise in performance and mat down that are very plush and very soft. The best recipe for a carpet that will perform for many years to come is short (referring to carpet fiber length), tight (the tighter the carpet yarn the better) and dense (referring to the amount of fibers per square inch). Of course we don't like to name names as far as lines that don't perform well but will steer you on the right direction when stopping in any of our store locations for soft fibers that will wear well in your home!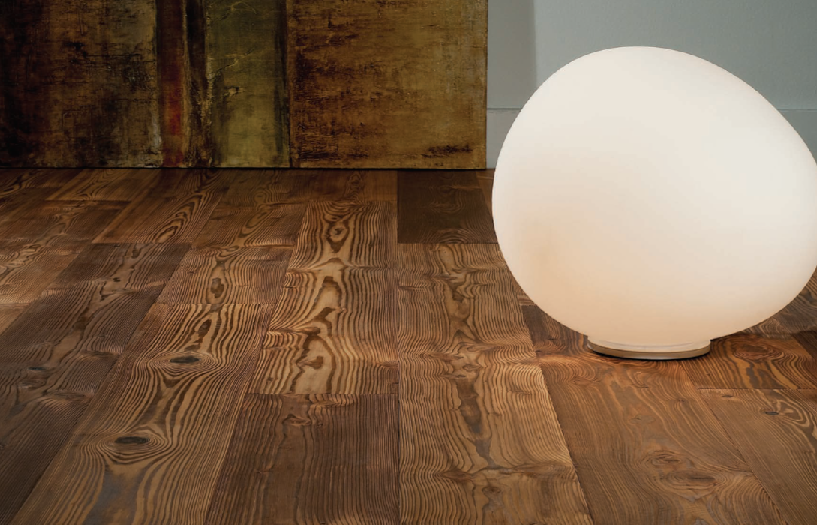 What Is the Best Carpet for Allergies and Asthma?
Dust, mold and pollen are bad news for allergy and asthma sufferers. So you certainly wouldn't want to invite those things to stay in your home by settling in your carpet. But that's exactly what carpet does – traps those pesky, invisible allergens without you knowing. And with every step, they are released into the air for you to inhale.
What to Look For
Carpeting made of synthetic materials is better at repelling pollen, dust and allergens. This is because the fibers are not organic and provide an inhospitable climate for things like mold. In addition, you should ask for carpeting that's labeled as hypoallergenic. Nylon and olefin carpets resist moisture, dirt and mildew, making them good options. Also ask about polyester, Triexta and Air.o.
People with sensitivity to chemicals will want to avoid volatile organic compounds (VOC), which are carbon-based chemicals that quickly evaporate at room temperature. They may trigger allergies, respiratory irritations and headaches. Look for Green Label or Green Label Plus products to make sure you're purchasing the lowest possible VOC-emitting carpet. Lastly, don't forget about the carpet padding – make sure it's also synthetic and free of allergy-triggering vapors and chemicals.
Be Careful During Installation
Avoid triggering an allergy flare up while your hypoallergenic carpet is being installed (cue Alanis Morissette's Ironic). Take these precautionary measures to cut down on allergens flying through the air:
Have the carpet installer unroll and air out the carpeting in a well-ventilated area
Ventilate the room as much as possible by using fans, a vacuum cleaner with a fine filter, and opening windows – to rid the area of dust and other particles coming from the new carpet
Stay away from the house during and immediately following installation
Clean Your Carpet Regularly
Even after making the smart choice of purchasing a hypoallergenic carpet, you'll want to help keep allergens away with regular cleaning. Pros recommend vacuuming weekly, and deep cleaning, with shampoo and/or steam cleaning, every 6 months. Using a vacuum with a HEPA (high-efficiency particulate air) filter can be especially helpful. It's a good idea to hire a professional carpet cleaner to get rid of embedded dirt that a regular vacuum or DIY carpet cleaner can't extract. In addition, consider enacting a closed window policy during allergy season and "no shoes" rule in your house – this will reduce the amount of allergens that enter your home and settle in your carpet.
Brilliant Carpet Repurposing Ideas That Will Astound You
I recently began thinking about replacing my living room carpet. It's pretty old and although there are amazing carpet cleaners on the market today, sometimes it's good to just add something new. So, once I decided to buy new carpet, I started wondering about what to do with the old carpet that I was pulling up. I mean, I could just take it to the dump, but wouldn't a DIY project be more fun?
I found some wonderful ideas for repurposing old carpet. Some of these are seriously genius ideas and all of them can be done with old carpet or rugs, whatever you may have on hand. You can also do many of them with carpet samples, so if you have a few of those lying around, get them out and let's do a repurposing project with them! Repurposing old items is such fun and it's a really economical way to use up those items and get some new ones at the same time. Repurposing really does save you money and you can reuse practically anything
From ottoman makeovers to cat scratching posts and even some sensible cleaning supplies, you can turn those old carpet strips and rugs into some amazing things. There are boots – yes, boots! – coasters, window cleaners and so much more that you can make with leftover carpet or old carpet that you're planning to replace. Of course, there's always the option of reusing that carpet in another room – or on the staircase – but if you don't have an obvious use for it, repurpose it into something great!
amazing ways to repurpose that carpet and add a few beautiful new pieces to your home and garden. I hope you enjoy these ideas as much as I do and I hope you'll share which one you used to repurpose your carpet!