Questions to Ask Your Divorce Attorney During Your First Meeting
Seeking a divorce can be a stressful experience. Having the assistance of a knowledgeable attorney can help make the process go smoothly, and you won't have to handle the complex legal issues on your own. During your initial consultation, there are several questions you should ask to help you better understand your case, as well as help you understand what benefits the divorce lawyer can provide.
Here Are 5 Categories of Questions You Should Ask at Your Initial Consultation:
1. Questions Regarding the Legal Fees & Strategies
At your first meeting, you should ask questions to understand the attorney's fee structure and legal strategy for your case. This can help you gauge the attorney's approach to your situation, as well as prepare you for the expenses you will need to pay throughout the process. While some divorce cases are settled out of court, more complicated divorce cases can take years to resolve and require costly litigation. Knowing your attorney's legal fees up front can give you a better knowledge of how much you can expect to pay.
Some questions you can ask include:
Do you charge an hourly fee or a fixed fee?
Have you handled divorce cases in both mediation and litigation?
What is your strategy for my case?
Do you charge for time spent answering my questions?
2. Questions Regarding the Specific Aspects of Your Case
If your case is complex, or there are factors you are unsure about, it is important to ask your lawyer about these issues at your first meeting. This may involve questions about financial aspects, such as spousal support and child support payments, or other factors such as the division of assets and property, child custody and visitation, and possible name changes. In addition, if you have mortgage payments or a lot of debt, you can ask about how to divide these financial obligations.
Some questions you can ask include:
What are my options for obtaining custody of my child?
How will our debts and mortgage be paid off?
What amount of spousal support will I be able to obtain?
How will our property and assets be divided?
3. Questions Regarding Your Legal Options for Seeking a Divorce
Depending on your situation, there may be several options available to you as you pursue a divorce. You may be able to dissolve the marriage through mediation or an annulment. If the case is contested, you may have to pursue litigation and a formal court hearing to obtain a divorce. At your first meeting with your divorce attorney, you should ask questions about what options you have, as well as questions about the attorney's experience with handling these various divorce proceedings.
Some questions you can ask include:
Can I obtain a divorce without having to go to court?
What is your approach to divorce litigation and contested cases?
Could I legally end my marriage with an annulment?
What is the best option for seeking a divorce in my case?
4. Questions Regarding the Divorce Process
Different states have different requirements for divorce. This includes complicated paperwork and other factors you must take into consideration. When speaking with your divorce attorney, you can ask questions to learn more about the specific requirements your state imposes, and how these could affect your case. An experienced divorce lawyer will have a thorough and up-to-date knowledge of state divorce laws, and will be able to discuss the important issues with you.
Some questions you can ask include:
Is there any extra paperwork I need to file in my state?
What are the specific requirements of my state to obtain a divorce?
Do I need to prove grounds for divorce?
What does the process look like, and can you estimate a timeline for my situation?
5. Questions Regarding a Contested Divorce
If you and your spouse disagree on important issues, or there is a high level of animosity or anger involved, you will likely need the help of an experienced divorce lawyer to represent you through mediation or litigation as you seek to reach a conclusion. If no agreement can be made through informal mediation, the case will go to court and a judge will make a final decision regarding the various aspects of your divorce. These may include child custody, spousal support, and division of property. It is important to ask your divorce attorney about what you can expect in a contested case, and how you can seek a beneficial outcome if the case goes to court.
Some questions you can ask include:
How do you prepare for a contested case that goes to court?
Can I seek a solution through mediation even if my case is contested?
How long does a contested case usually take?
What should I do if I am afraid for the safety of myself or my children?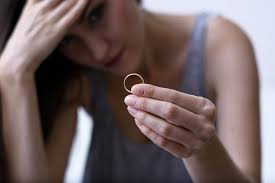 How Do I Prepare My First Consultation With A Divorce Attorney?
Every divorce situation is different. Children, commingled assets, bank accounts, retirement funds, restraining orders; any and all which may exist can vastly affect the outcome and the judge's decision of how to divide everything. Your lawyer will be able to develop an effective strategy for how to proceed based on the circumstances of your divorce.
The amount of paperwork, necessary records and negotiation involved in a divorce can be complex, but if you're willing to compromise with your spouse and hire the right attorney, the proceedings can move forward without too much hassle. Going through a divorce can be an emotional time, but if you approach everything as logically as you can, you'll have more thorough questions for your attorney who will then be able to ensure a smooth process.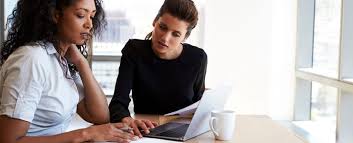 Questions to Ask Your Divorce Attorney At The First Visit
Once you have found an experienced attorney that will work hard on your case, you can start thinking about the best way to get through the process.
Before you even walk into the law office for your initial consultation, you should have a list of questions you plan to ask so that you always feel comfortable throughout the history of the case, and you don't get worried because you don't understand what's going on.
One of the biggest complaints lawyers get is that their clients feel that they often don't know what is happening with their case. That is why it is important that you find an attorney you will feel comfortable communicating with.
Here are some of the most important questions to ask your attorney when you meet for the first time:
1. How Does Billing Work?
Nobody wants to talk about money, so you might want to bring it up first and get it out of the way. Lawyers are ethically required to be transparent about how much their hourly rate is and their fee structure.
Your fee agreement should explain everything you need to know about billing but most importantly you should discuss ways you can save on fees. For example, it may be more cost efficient to save up all of your questions that arise throughout the day or the week then email them over and schedule a phone call to answer the questions. A quick phone call may be cheaper than the attorney answering multiple questions everyday for a week.
2. What Are The Rules Of Communication?
You should have some idea of how often your lawyer will need to contact you and the best way to communicate.
Set the expectations early, so you are both comfortable and know what to expect. Make sure that if your contact information changes, you let your attorney know right away, instead of wondering why you aren't getting any phone calls.
3. How Will The Attorney Handle The Workload Of Your Case?
In some firms, only one attorney works on the client's case whereas other offices take a more collaborative approach.
For example, in our office, one attorney is assigned as the lead attorney and responsible for managing the case but tasks are given to other attorneys or legal assistants in the office throughout the case depending on what would best benefit the client.
Maybe another attorney has more experience with a particular legal issue and will draft the motion or response? Or maybe, the paralegal/legal assistant can draft the document at a lower hourly rate, saving the client money.
Regardless, in our firm, the lead attorney does a final review of everything before it leaves the office. This ensures that the lead attorney knows what is going on in your case at all times.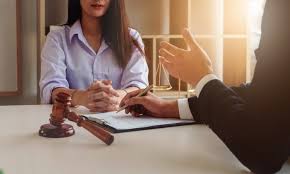 What Is Your Experience? What Practice Areas Do You Handle?
An attorney should be able to easily explain the different legal areas they handle. Family law should be one of their main areas.
You can look up every attorney on your state's board website to see their years of experience or any disciplinary action in the past.
If reviews are not already on the firm website, you should ask for references from past clients. It may be a good idea to ask for references who had a similar type of divorce case.
What Shouldn't I Tell My Ex-Spouse?
You should not discuss your case with third parties, including your ex or family. This is to make sure you have the best chance at the outcome you want.
You can tell your ex about generic updates (i.e. "you should hear from my attorney soon"), but let your attorney discuss specifics (i.e., don't tell your spouse, "we are going to take half your money and go for full custody").
An attorney should warn you that all your communications with your ex may be used in court.
You should be advised to not start a conflict and not to use your children as a bargaining chip.
A good attorney should help guide your interactions with your ex and tell you when to cut contact for the benefit of the case.
If you are filing for a restraining order in the process, then you should not warn your ex in advance. Your attorney can usually handle the order of protection and divorce at the same time.
Do you handle cases other than divorce and family law?
The answer to this question will help you evaluate the dedication of a lawyer to your case. Lawyers who are involved in other areas of law may not be as focused to divorce cases as much as the ones who practice it exclusively. Plus, the latter have more experience in and out of the courtroom when handling family law matters. However, that doesn't mean that a lawyer who doesn't practice family/divorce law will lose your case.
If you have a choice, select the one who dedicates their time to the one area of law that you seek help in.
For how long have you been involved with family law?
As opposed to answering how long they've been practicing law, ask them regarding their experience in family law. This is especially important if you believe your divorce is going to be difficult or contested.
Divorce cases often go to trial. And if that happens, the lawyer will have to:
Conduct cross and direct examinations
Present evidence to the court
Make objections to evidence
Prepare legal arguments and file motions
If you know that an experienced and skilled divorce lawyer is handling your case, you can relax.