Have you asked these Things of your Wedding DJ?
When it comes to looking for a vendor for a type of wedding service the options can be overwhelming. Who ever it is that you decide to go with for your own reasons ask them the following questions to be sure that you will be looked after during the organising and on the day.
What Is Your Experience?
This is a big first question that you should be asking. Who will my DJ be and what is their experience. If your DJ has only worked one type of event then their experience is going to be limited but if they have worked parties, bar's, nightclub's, private function's and many other events then they will be well seasoned with great mixing techniques and a huge library to be able to think quick and read the room. Ultimately you would want someone that has had to perform for different types of crowd's in different situations.
What Is Included in the Package And How Long Do You Play For?
Meaning what equipment comes with the package and how long do you play for. Basic package calls for at least 2 speakers some simple up lighting for mood and some dance lighting from up high facing down to the dance floor. Premium should offer more services such as more speakers placed through out the room, lighting that is controllable to create scenes for different moments such as the bridal entrance or speeches or perhaps something to tie the DJ setup into the room so it does not stand out
If Your Equipment Fails What Is Your Backup Plan ?
What happens if your computer crashes or equipment fails? This is real and if you have been doing this job long enough then you will have been faced with some sort of show stopping technical crash. A computer would be a high-risk item to crash so do they have a backup? How do you play with out one?.DJ decks, if they stop working then can you still operate from just the software on your computer. So ask them what are their technical backups, a photographer wouldn't take one camera body to a wedding and a good entertainment service will have backup plans.
When Will You Arrive ?
No doubt as a bride you have a day long time schedule going through your mind of when each service will be doing what. Your DJ will normally turn up about an hour and a half before the reception opens, enough time to load in, set up, test equipment and come and find you and ensure that everything inside the reception space is looking good and their music is good to go.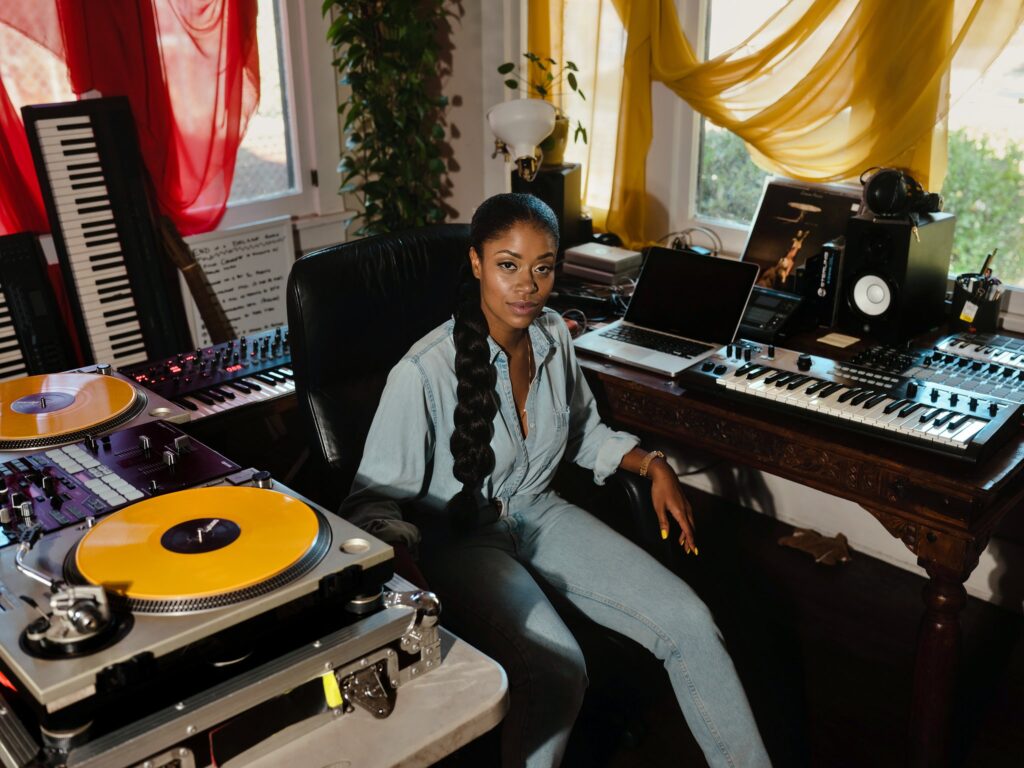 What Does a DJ Need to Know for a Wedding?
Are you a wedding DJ, or are you planning on becoming one? Whatever the scenario, there are certain things you will need to know for a wedding. After all it's one of the biggest days of the couple's life, so you can't afford to foul it up.
That's not to say I don't get things wrong from time to time… but I do have a list of things to know, which cuts down how big an impact those errors can potentially have. I hope that you find my wedding DJ checklist useful – this also perfectly complements a list of wedding equipment that I put together, so take a look at that too.
What a Wedding DJ Needs to Know
By using this checklist of things that you will need to know when DJ'ing at a wedding, it will dramatically reduce your stress, and help to ensure that your part in the wedding day goes without any hitches.
Planning makes perfect, and that's so important with any wedding DJ gig. Due to the massive variances, timings, and people involved in a wedding, it's critical that you, the DJ, are as in-sync with the bride and groom as is humanly possible.
What Songs are Played When and For How Long?
The bride and groom will have their own special playlist of tunes that they are going to want to be played – it's not just about the songs though, it's also about when they are played and for how long – the most important one being the first dance.
THINGS THAT A PROFESSIONAL WEDDING DJ MUST DO
We all have heard stories or seen first-hand what happens when a wedding DJ is unprepared.
A successful wedding is made up of many pieces, and the DJ is like the glue that will help maximize the value of each of these things! A DJ can truly make or break a wedding reception – which is why this is one of the most important decisions a couple can make when planning their special day.
A great wedding DJ must have great customer service skills and broad knowledge of the wedding industry. I use these two skills to make all of the guests feel welcome, and to put together an organized schedule that makes the event flow smoothly. Many people think that it's all pretty obvious, but for some reason with many wedding DJs, it's not. That's why you must make sure your wedding DJ understands these things. Don't be afraid to ask 100 questions in that initial interview if you have to!
PROFESSIONAL DJs Listen!
A great wedding DJ will closely listen to your wants and needs. If necessary, they will also offer suggestions on how to incorporate those things that are important to you on your big day. They know that you're trusting him/her with determining the flow of the day, and they take that responsibility very seriously. A professional DJ will always make the needs of the couple a top priority.
PROFESSIONAL DJs Pronounce The Names Correctly.
Professional DJs take the responsibility of announcements and introductions very seriously. Usually this means that they will re-spell any tough names phonetically on their timeline to help them pronounce them properly for introductions and toasts. "Nothing is more unprofessional than a DJ or MC mispronouncing someone's name in the wedding party, there is NO excuse for it."
PROFESSIONAL DJs Read The Crowd and Take Requests!
If your DJ is a professional, he or she has a broad musical knowledge and is going to make sure everyone from the Bride and Groom to Grandma and Grandpa have a great time. A professional Wedding DJ should be able to read the crowd and always know what the next best song is that will keep the crowd dancing. Through preparation and experience, the DJ will play many crowd favorites throughout the evening. A great DJ will also take requests.
Things That Can Go Wrong On Your Wedding Day Because of Your DJ
As a wedding DJ, I always enjoy talking to married couples, especially about their wedding experiences. Even couples who have been married for 25+ years will often look back in horror as they explain what went wrong on that special day. Surprisingly often, I hear " Our wedding was great, but our DJ…awful!" When planning and budgeting, many brides lump the importance of the wedding entertainment into the same category as things like the tablecloths and draping. Trust and believe, I've never heard a single complaint where the wedding was great, but the tablecloths were all wrong and ruined everything! In 25 years, no one will remember the tablecloths, but they absolutely will remember the experience they had with their wedding DJ.
The Music You Want is NOT the Music You Get. When I work with my wedding clients, we make custom selections together for things like their entrance music, first dances, mother / son and father / daughter dances, etc. We customize and plan everything down to the pre-ceremony playlist and the dinner music to make sure that we create the vibe that is intended for each couple on their special day. BEST CASE SCENARIO – your DJ Misses one of these important cue points. Lets imagine walking to the center of the dance floor to dance your first dance, and instead of the song you've selected playing, you've got to awkwardly figure out what to do when the DJ cues up a different song. Do you dance? Do you wait for the right song? Everyone is watching. And this embarrassment and disappointment, you will definitely remember years from now when you say, "Our wedding was great, but honey, do you remember what the DJ played instead of our first dance song?" Sigh.
The Event Flows Awkwardly / Timeline Events are Missed. Even with a Wedding Coordinator on board, Brides often forget that the DJ has full control of the flow of the event. A good DJ will work with the coordinator and vendors, and make adjustments as needed to make up for any day-of changes to the schedule. Sometimes the photographer runs late with the cocktail hour. Sometimes dinner takes too long to be served. These are all things that are not in the control of the DJ, but a good DJ will know how to adjust to make sure all of the cues are still hit. A bad DJ will not be able to make adjustments on the fly, in the best case, making your event flow awkwardly, and in some worst cases, causing you to run out of time for certain events like your cake cutting, your first dances, your bouquet toss, etc. As you know, you only get one chance to do your wedding day. Imagine that the DJ doesn't know how to coordinate or make schedule adjustments and you barely get through dinner and a first dance before it's time for the reception to be over. I bet you'll remember that disappointment for a long time
The Music Sucks and all Your Guests Leave Early. This one is a big deal and really illustrates why it's important to hire a DJ who cares more about your event than their ego. A good wedding DJ is going to work with you to determine what music you want to hear as well as what music your guests may want to hear. They need to be versatile to be able to play to a diverse age and demographic range. And they need to be able to read a room and make adjustments as needed. A BAD wedding DJ will come in and play whatever THEY want to play. Or they'll completely miss reading the room and get caught in their own head or their own ego. Can you imagine the look on your grandma's face when your wedding DJ decides to get the party going with a Trap Music set right in the middle of your wedding dinner? Now if that's the music you want for your reception, then this might be ok for you, and Listen, I've played IT ALL for Weddings. The beauty of being able to customize with a DJ is you can create an event that's true to you. For most people, this would be a HUGE PROBLEM. And even if it's not trap music or something inappropriate, a DJ who isn't strong at reading a room and keeping them engaged will guarantee that your guests leave early. I've attended weddings and events where the DJ was terrible and the guests left in some cases up to 2 hours early, many times to continue the parry somewhere else. Then there you are on your big day in a big empty room dancing by yourself. And I'm pretty sure you'll be hard pressed to find a venue that refunds for guests leaving early.
Equipment Failure and NO Backup Plan Ends the Party Early. As a full-time Mobile DJ, I always have backup equipment and a plan for any sort of equipment failure. Just like anything, sometimes unforeseen things happen. A Good Dj will be prepared for whatever failure could happen on their end. (Ex. I've got backups of all of my equipment right down to the microphones. If anything goes wrong, we just pull out the backup and we are up and running again in no time, in many cases without any knowledge or impact to the client.) A Bad Wedding DJ will not be prepared for equipment failure. So when their speaker goes out, the microphone stops working, or maybe their laptop dies, then this means that the party is over unless someone has an aux cable that they can plug into their phone. Sorry about that.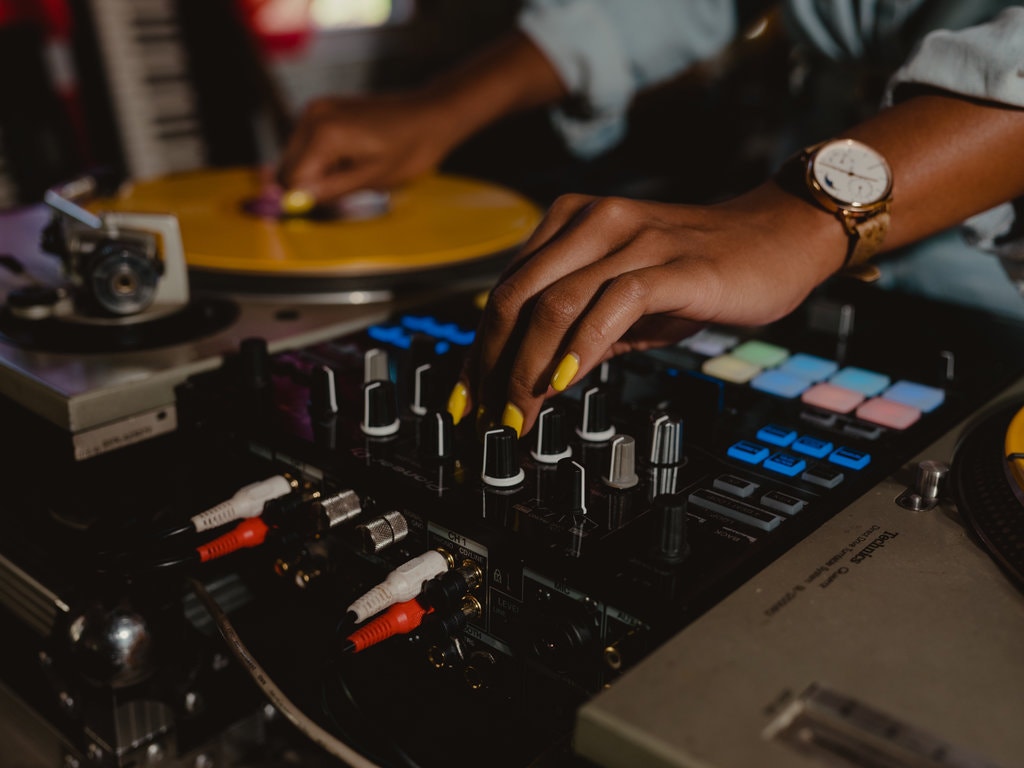 Questions for a Wedding D.J
How did you choose your D.J. name?
I was reading the autobiography of Miles Davis when it was popular to change your name to something iconic while giving it a new spin. I smile a lot. The second it came out of my mouth that was it.
What songs typically work well at weddings?
Aretha Franklin, "Respect." Diana Ross, "I'm Coming Out." Skee-lo, "I Wish." Stevie Wonder, "Signed, Sealed, Delivered." Redbone, "Come and Get Your Love." Young MC, "Bust a Move." Talking Heads, "This Must Be the Place." And A-ha, "Take on Me." They're strong, iconic and legendary with sing-along value. Even if you didn't know the lyrics when you hear the repetitiveness, it's easy for people to catch on.
Any pet peeves?
When clients send long lists of what to play, and what not to; when their parents make too many suggestions; and when they give me a Google document in real time and start crossing things off and adding more songs.
What are some of your rules?
I don't play cheesy disco, the "YMCA," "Macarena" or "Stayin' Alive." I don't play hip-hop during dinner. I try to set a vibe early on. I play a little bit of everything during that first hour so I can determine what people are gravitating toward and then go hard with that later.
What distinguishes wedding music?
These are songs that resonate with people who are feeling love in the air. They don't have to be love songs, but they have to create nostalgia and memories. You want music that attaches songs to certain moments. When people sing out loud collectively, there's a shared connectivity. Shouting at the top of your lungs creates endorphins. I want to pull people out of their comfort zone and to dance like no one is watching.